This talk will cover five topics that reflect lessons learned by startup veteran, Nick Hughes, through talking with more than 100 startup founders.
Iteration
Connections
Timing
Funding
Cofounders
If you are the founder of a startup, or plan to be one in the future, this will be a talk not to miss! Because knowing is half the battle.
What You'll Walk Away With
A fundamental understanding of the crucial aspects of entrepreneurship and what it's like to start a new company. You will also have an opportunity to ask Nick questions during an engaging Q&A session.
Meet the Speaker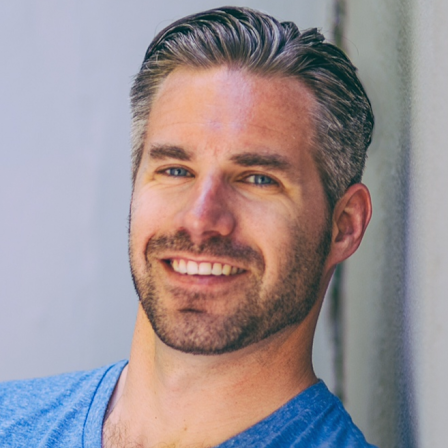 Nick Hughes is a Seattle entrepreneur with achievements in e-commerce, media, digital payments and technology start-ups. He focuses on interpersonal leadership, communication, business and product development.
In addition to his work on Founders LIVE, Nick is currently cofounder and CEO of Code Alley, a B2B Service headquartered in Seattle and is also cofounder of Callin'it, a cool new prediction app for sports fans. Previously involved in digital payments, he started the mobile payment startup Seconds as well as helping roll out Coinme, a company built around expanding bitcoin and digital transactions into the physical realm via Bitcoin ATM's. In addition to those projects, Nick created Founders RAW, video series highlighting the stories of startup founders and their journeys as entrepreneurs. As a sought after adviser, entrepreneurial speaker and writer with guest appearances on popular technology and media outlets, Nick enjoys helping others discover their unique entrepreneurial path.
About our Sponsor
Galvanize is the premiere dynamic learning community for technology. With campuses located in booming technology sectors throughout the country, Galvanize provides a community for each the following:
Education – part-time and full-time training in web development, data science, and data engineering
Workspace – whether you're a freelancer, startup, or established business, we provide beautiful spaces with a community dedicated to support your company's growth
Networking – events in the tech industry happen constantly in our campuses, ranging from popular Meetups to multi-day international conferences
To learn more about Galvanize, visit galvanize.com.
If this talk interests you, consider attending additional events put on by Nick Hughes:
Feature Friday is happening 9/30 at The Ruins: Kick off your weekend with a one-of-a-kind happy hour networking event where five up-and-coming startups take the hot seat, with only 99 seconds to demo their latest product or feature. Bring your friends, grab some food and drink, get to know local entrepreneurs and vote for what you think will be the next next big thing. More information and RSVP at featurefriday.shindigg.com