About this workshop:
As women in work with big goals and dreams to achieve, relationships to manage, and an endless priority list, it can be easy to overlook and override your most precious asset: YOU! This fun, experiential, and interactive workshop is your opportunity to prioritize and reconnect with what matters most: Nourishing your energy, mind, and body so you can focus, execute, and lead with your best self. Come learn powerful and practical self-care strategies (you'll actually stick with) to create your day with freedom, joy, and clarity. You'll walk away with a 12 minute Masterful Morning practice, a personalized, effective plan to transform your #1 stress trigger within 20 seconds, and identify 2-4 easy, small, and consistent actions to love bomb and recharge your body, mind, and heart anytime, anywhere. Modern self-care doesn't have to be an indulgence or a drag on your limited time; come learn how and why your wellbeing can be a non-negotiable, daily practice you look forward to.
You'll Learn How To:
Create a powerful 12-minute Masterful Morning practice that reinforces and amplifies your success mindset by cultivating clarity, focus, and intention for your day.
Identify your #1 stress trigger (like smoking, eating, anxiety, overwhelm, fear, uncertainty, etc.) and develop a CPR Plan (Centered Purposeful Response) with pure essential oils you can use to immediately re-wire your system and intuitive decision-making.
Better understand and honor your own needs first to be more connected and engaging in your personal and professional relationships.
Target Audience :
Women who want to learn how to prioritize themselves to be more effective, engaged, and powerfully energized as leaders, founders, entrepreneurs, and changemakers at home and at work.
Workshop Schedule:
Arrive, say hello, and grab a seat & a snack. (15m)
Intro/Overview of workshop (5m)
The value and impact of self-care for the Modern Woman (5m)
Hands-on Activity (40m)

Create your Masterful Morning
Stress Trigger and CPR Plan
Try recommended oil(s)

Discussion/Q&A (20m)
Meet Your Instructor: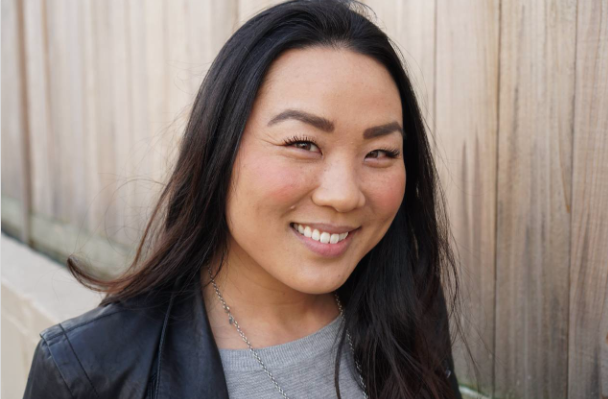 Brenna is a charismatic, engaging speaker and leadership coach for women and entrepreneurs to amplify their brilliance with grace, power, and authentic presence by getting out of their own way. She draws on over two decades of health and wellness experience as a former semi-professional soccer player and yoga instructor, recruiting at a Fortune 500, certification in Neuro-Linguistic-Programming (NLP) and hypnotherapy, and an unusual near-death experience which led her to study with shamans globally. She offers private coaching and intensives, workshops, speaking engagements, and has been a professional coach since 2009.
"Brenna's dedication to and passion for her work are unparalleled. Mixing her wittiness with down-to-earth attitude, she'll take you on the road to success and help you achieve your goals in no time. Brenna is authentic, genuinely curious, and seriously committed to helping her clients grow in their lives and businesses. She is results-oriented and very pleasant to work with. And I feel very lucky to have found her."