Sales Bootcamp for Startups: How to Get Meetings and Drive Urgency
About this workshop:
If you're tired of hearing the same generic Sales advice at meetups and workshops, come check out Sales Bootcamp for Startups. We break down the science of selling and provide clear, tactical guidance and answers to questions you encounter when building your startup's early growth.
You'll Learn How To:
Who and when to hire for your sales team
How to get meetings with anyone
What sales tools to buy and when
How to manage an end-to-end sales cycle
How to drive urgency in a deal when there is none
Target Audience:
Tech founders looking to acquire customers
Early startup employees responsible for selling your product
Startup sales reps looking to get meetings and close deals
Workshop Schedule:
Introduction (10 min)
Sales hiring (5 min)
Sales tools (10 min)
Managing a sales cycle  (25 min)
Filling the top of the funnel (15 min)
Meet Your Instructor: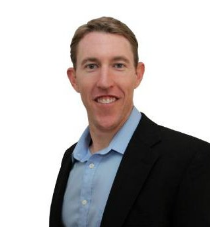 James Nielsen is an engineer turned sales rep turned sales executive. James has spent the past 10 years building and leading sales team for startups and created Sales Bootcamp to help train and coach individuals interested in learning how to sell software. His Bootcamps focus on training individuals looking to enter the sales profession but he's coming to Galvanize to coach startups on how to effectively and efficiently acquire customers.
James was the former VP of Sales at Wizeline and Ustream and built the initial inside sales team at Ooyala. He holds Electrical Engineering degrees from Stanford and UC San Diego.