About the Recruiter Talk Event:
Galvanize is where you can learn to become a developer, data scientist, or build your tech startup. In addition to educating students, the main goal of our education programs is to connect our students with community members and help find them great careers in the Tech Industry. Come see and hear from what great companies hire our grads (and perhaps find a job yourself)!
We're excited to host Kanishk Priyadarshi from IBM to kick off our Recruiter Talk series.  Kanisk will inform the audience of how to get a job as an Artificial Intelligence Engineer at IBM and why he's hiring 50 AI Engineers this year.  He'll talk about the ins and outs of the job, what it's like to work for IBM, the application and interview process, and answer any questions the audience has about working in the Tech Industry.
We will have time for Q&A, so please come with questions.
Agenda:
6:00pm: Food and networking
6:30pm: Recruiter talk begins
7:30pm More food and networking
About the Recruiter: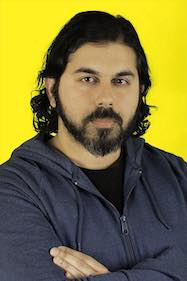 Kanishk Priyadarshi captains the national AI App Engineering team for IBM. He leads the IBM Watson AI and Data Platforms practice for the west-coast out of Silicon Valley. Kanishk also serves as a Mentor to the Galvanize membership and student community.
About Galvanize:
Galvanize is an education company that blends the lines between learning and working. We believe in creating easy access for anyone who has the drive and determination to jump into the tech world, especially in entrepreneurship, engineering, and data science. Our campuses are home to students, startups, investors, mentors, and other people who are engaged and excited to level up their skills.
To learn more about Galvanize, visit galvanize.com.