Capalino & Co is presenting Doing Business in NYC as a Tech & Innovation Firm for NYC TechBreakfast, on Tuesday, September 20th at Galvanize.

Doing business in the New York's public and private sector marketplace can be extremely lucrative, but difficult to navigate. Learn how to take full advantage of what NYC has to offer.  In this session, we will touch on the important challenges to entry, public and private sector opportunities, as well as how innovative firms have succeeded here.
Program Schedule:
8 a.m. – 8:30 am: Registration check-in & continental breakfast
8:30 a.m. – 9:30 am: Presentation
9:30 a.m. – 10 am: Q&A and wrap-up
About the presenters:
Tom Gray, Senior Vice President at Capalino+Company
Tom uses his experience in city government to assist clients in business development, procurement, and RFPs. From 2011 to 2013, Tom Gray served as the Executive Director of the Greenwich Village-Chelsea Chamber of Commerce. During his time with the Chamber, he was credited with leading the team that revived the sixty-five-year-old organization. While running the premier business organization in the heart of Silicon Ally, he worked hand-and-hand with companies like Google, Foursquare, Tesla and other start-up technology firms to promote their missions.
Tom also helped give a voice to the business community and shape important public economic development projects like NYU 2031, The Chelsea Market Expansion and the revitalization of the St. Vincents campus.
George Fontas, Executive Vice President  at Capalino+Company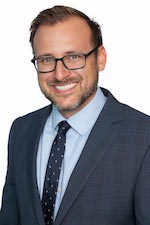 George has earned a reputation as an innovative public policy and government affairs strategist during his nine years at Capalino+Company. George's work ranges from managing and advising on ULURP strategy, policy advocacy, and budget lobbying. During his tenure, he has secured in excess of $60 million in public sector funding for various not-for-profit clients and successfully advised on more than 45 land use projects including the Kingsbridge National Ice Center, the Chelsea Market Rezoning, Thor Equities' Coney Island Rezoning, and Starrett Corporation's citywide development portfolio.
---
Venue: Galvanize
Galvanize is a dynamic learning community for technology. Our community is where people and companies with the guts and smarts to create real-world change congregate and inspire each other. Our goal is to make opportunities in technology available to all those with the aptitude, determination, and drive.