Metadata management is the oversight of data associated with data assets to ensure that information can be integrated, accessed, shared, linked, analyzed and maintained to the best effect across an organization. Metadata summarizes basic information about data, which can make finding and manipulating particular instances of data easier. Having the ability to filter through that metadata makes it much easier for someone to locate a specific data asset.
Metadata management is designed to ensure that metadata is added appropriately and that mechanisms are in place to optimize its effectiveness.
Benefits of metadata management include:
A consistency of definitions of metadata so that terminology variations don't cause data retrieval problems.
Less redundancy of effort and greater consistency across multiple instances of data because data can be reused appropriately.
Maintenance of information across the organization that is not dependent on a particular employee's knowledge.
Greater efficiency leading to faster product and project delivery.
Agenda
Join us at Galvanize's brand new New York Campus to meet the DatSciTech team as they demo their latest open source data catalog project! The data catalog that the team has put together and plan to release as open source is analogous to the map, deed records of that data.
The data catalog has the following key features:
A web based UI — so there is no need to use spreadsheets and other Microsoft Office era instruments
The data catalog allows users to create data communities
Each data community can create data sets which are descriptions of metadata of a data source
For each data source, users can list out the fields of the data source, describe each field's purpose in plain English, and describe the storage requirements of each field.
Each data source has ownership to an entity or person which allows you to identify the source of the data set
Who should attend
New graduates wanting to work as data scientists
Professionals in any role, across any sector (marketing, healthcare, finance)
Anyone currently working with data
Anyone who recognizes that data skills are in high demand
People wishing to learn how to maximize their use of data
Pre-requisites
A basic understanding of programming/computing and statistics is recommended.
Meet your Presenter
Arman Anwar, Co-Founder & CTO at DatSciTech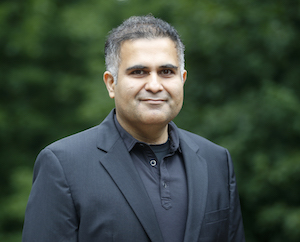 Arman has maintained a long-time passion for text analytics, machine learning, graph-based analytic methods, and artificial intelligence. His work has been instrumental to dramatically improving capabilities and performance for Fortune 500 companies, government agencies, international startups, and non-profits. He is formally schooled in both symbolic and statistical methods. DatSciTech is his fourth startup.
---
About our Sponsors
Galvanize is an education company that blends the lines between learning and working. We believe in creating easy access for anyone who has the drive and determination to jump into the tech world, especially in entrepreneurship, engineering, and data science. Our campuses are home to students, startups, investors, mentors, and other people who are engaged and excited to level up their skills. To learn more about Galvanize, visit galvanize.com.
DatSciTech is your go-to solution provider for seemingly intractable data analytics challenges. We harness and direct the best minds in Data Science for a single purpose; to make your data make sense. DatSciTech provides you with highly affordable, scalable, and holistic solutions developed by some of the best Data Scientists in the world; solutions that address the needs of all your stakeholders in an integrative manner that yield game-changing business results.