New York Data Science presents A Guide for Competing in a Kaggle Competition (as told by a Kaggler!)
Kaggle was founded in 2010 as a platform for predictive modeling and analytics competitions on which companies and researchers post their data and statisticians and data miners from all over the world compete to produce the best models. This crowdsourcing approach relies on the fact that there are countless strategies that can be applied to any predictive modeling task and it is impossible to know at the outset which technique or analyst will be most effective. Kaggle also hosts recruiting competitions in which data scientists compete for a chance to interview at leading data science companies like Facebook, Winton Capital, and Walmart.
At this meetup, you will learn more about the Kaggle community and how Kaggle competitions work. Kaggle has run over 200 data science competitions since the company was founded. It is best known as the platform hosting the $3 million Heritage Health Prize.
Competitions have resulted in many successful projects including furthering the state of the art in HIV research, chess ratings, and traffic forecasting. Several academic papers have been published on the basis of findings made in Kaggle competitions. A key to this is the effect of the live leaderboard, which encourages participants to continue innovating beyond existing best practice. The winning methods are frequently written up on the Kaggle blog.
Agenda
Getting started with Kaggle Competitions
Reviewing a Recent Kaggle Competition – All State Insurance Claims Severity (Dec 2016)
Using Cloud Services like AWS EC2
Building a portfolio with Kaggle Projects
Who should attend
Everyone! The goal is to eventually compete in a competition.
Pre-requisites
Programming language basics, Machine learning algorithms and its implementation, previous Kaggle datasets.
It is highly recommended to review the following in order:
Meet your Presenter: Jennylyn Sy, Data Scientist, and Machine Learning Engineer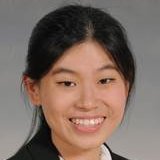 Jenny is a data enthusiast who is always curious and excited to discover the wealth of information behind a screen of numbers. She has worked with big and small data and has a domain expertise in business strategy and operations for both multinational and start-up settings.
Jenny's skills include Python for machine learning, predictive modeling, feature engineering and big data analytics.
Github – github.com/jennysy
---
About our Sponsor
Galvanize is an education company that blends the lines between learning and working. We believe in creating easy access for anyone who has the drive and determination to jump into the tech world, especially in entrepreneurship, engineering, and data science. Our campuses are home to students, startups, investors, mentors, and other people who are engaged and excited to level up their skills. To learn more about Galvanize, visit galvanize.com.