Do you have a story to share? We all do. Some people seem have a gift for storytelling. If we pay attention, we can learn what sets them apart and how to change the way we tell your own stories. We're very excited to kick-off off the Mindspand Meetings with Jordan Bower. Not only does he have an inspirational story of his own, he's a well-known expert on storytelling. We'll start the evening with 30 minutes of social and small bites, then intros / main talk, followed by a quick recap and 30 minutes during which we'll invite you to share your short story, in similar fashion the Moth Hour. We're also lucky to have Larj Media present and podcasting.
What You'll Learn:
Meet the Speaker: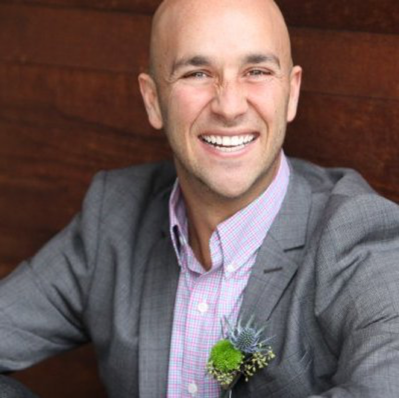 We're very excited to be learning from Jordan Bower!  In his own words 'My adventure in storytelling truly began in 2010, when I spent 316 days walking by myself from Canada to Mexico… By the time I reached the Mexican border, I had learned first hand that storytellers are made, not born. Storytelling sets the framework for the way we engage with one another. By paying attention to how we tell our story, we create environments distinguished by psychological safety and the willingness to experiment. And by changing how we tell our story, we can create more meaningful work, discover new, innovative ideas and develop, more collaborative connections with the people we work with and sell to.'
About our Sponsors
Mindspand's passion is to help people grow their minds and expand their worlds through classes, camps, workshops, lessons and more. We believe in the benefits of learning as part of our lifestyles and in our communities.  Yet, finding and enrolling in a learning opportunity can be very time consuming. Getting the word out about your course is also challenging. We've been on both sides.   So, we set out to build a solution. Wouldn't it be great to have all kinds of learning experiences aggregated in one convenient place to discover and enroll in learning?  We think so. And so Mindspand began.  Mindspand is building the go-to platform for people and businesses around the globe to list, discover, and enroll in learning opportunities in their communities and beyond.
Galvanize is the premiere dynamic learning community for technology. With campuses located in booming technology sectors throughout the country, Galvanize provides a community for each the following:
Education – part-time and full-time training in web development, data science, and data engineering
Workspace – whether you're a freelancer, startup, or established business, we provide beautiful spaces with a community dedicated to support your company's growth
Networking – events in the tech industry happen constantly in our campuses, ranging from popular Meetups to multi-day international conferences
To learn more about Galvanize, visit galvanize.com.