Every Wednesday in February from 6:30 – 8:30pm converge with entrepreneurs, professionals and everyone looking to master their marketing strategy in 2017.
Hear from top experts each week in the areas of Branding & Engagement, SEO & Analytics, Growth and PR. Receive actionable steps and top software tools that will immediately make an impact on your business.
See the full schedule week by week below:
---
February 1 – Branding & Engagement
>> Defining, Designing and Declaring Your Brand
Marketing is all about gaining an audience, the right audience. But first you must fully understand and embrace not just what you do and how you do it, but who you are. We'll introduce our best practices for creating a new brand or vetting your current one, exploring the various facets of branding — from naming to voice to visual.
We'll introduce the four main types of names and examples that both make and break the mold. We'll talk through the best-kept secret in naming and branding: the Theory of Negativity. We'll discuss the importance of pillars and defining your voice. Finally, if there's time, we'll go over some tips and tricks for creating the perfect creative brief to guide your visual identity. We'll introduce our preferred process for executing a new name and brand, focusing on how to arrive at great conclusions quickly, without all the drama.
Rebecca Ewing, VP at JDI
Rebecca has spent the better part of the last decade helping companies — large and small — craft and evolve their narrative, and introduce themselves, their products, and their ideas to the public. The majority of her experience lies in consumer technology, and she gets especially excited when working in the sports, art, design, and nonprofit verticals. She's helped brands from Siri and Viv to Outbox and the Daily Dot create and refine their own messaging and positioning.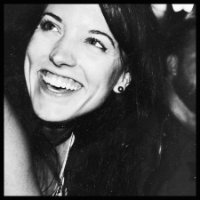 >> Engaging and Retaining Your Target Customer

Once you've drawn in your target customer, how do you develop a deeper relationship? Modern technology tools enable a personalized approach to gain better insight and deeper data on your customer base. Learn how to build upon these insights and deepen engagement with your customers at every point of interaction.
Natasha Morgan, VP of Marketing at Umbel 
Over the course of her career, Natasha has pursued challenges that call for the delicate balancing act between  art and science of marketing. From the advent of search and social to the era of predictive and prescriptive analytics, she's been there and done that–and still is learning. At Umbel, she works with a team of data-driven marketers and data sciences to help leading sports, entertainment and membership organizations to create the ultimate fan experience, increase revenue and make data the most valuable asset a company can own and make actionable.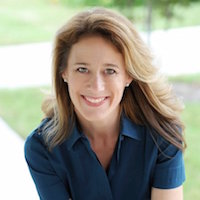 ---
February 8 – SEO & Analytics
>> SEO From Scratch
SEO can have tremendous ROI that will help fund other marketing channels or product development. But it takes investment over time and patience. Here are some insights and considerations to efficiently and effectively harness SEO to build your brand with lean resources.
Jeff Smith, YEM SEO
Jeff has worked in SEO at startups for more than 13 years, mostly in Austin including leadership positions at HomeAway (IPO 2011) and RetailMeNot (IPO 2013) and as an advisor to Sparefoot. He founded YEM SEO in 2016 to continue helping startups and early growth companies establish or improve their SEO programs. In 2017 Jeff joined Botify, an international SEO tool platform, to help more companies in the US get access to the best SEO data and insights.
Jeff believes SEO should be a core competency for any web-based business. It is a multi-disciplinary function that is affected by – and can affect – many other functions in an organization, especially product and marketing. It can support and grow your brand and establishing a brand can in turn drive more growth in search. SEO has particular tactical requirements that are often uniquely understood by an SEO practitioner, but other aspects can and should be understood by all teams. Finally, SEO should be part of the strategic conversation because of its close ties to consumer behavior and evolving technology.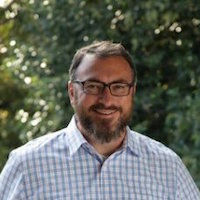 >> The Essential Metrics for Effective Analytics
Monitoring your web traffic means nothing if you don't understand the story they're telling. Clint Chegin teaches you how to gain rich insights from your web analytics and optimize your business strategies for maximum impact.
Clint Chegin, Business Intelligence Manager at Indeed

Clint has 7 years of analytics experience working at some of the top tech startups in Austin including Indeed, RetailMeNot and Bazaarvoice. In his current role as Business Intelligence Manager at Indeed he leads a team of over 50 analysts supporting teams from across the organization from Sales and Marketing to Client Services and Finance. Clint excels in creating operational efficiencies through automation and process improvements.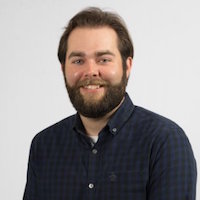 JUMPSTART FREEBIE: Botify
---
February 15 – Growth Hacking
>> 13 Offbeat Ways To Grow Your Business
Sujan walks you though the growth framework he used to grow his 3 companies and 13 actionable way to grow you business in 2017.
Sujan Patel, Co-Founder of Web Profits
Sujan is the leading expert in digital marketing. He is the co-founder of Web Profits, a growth marketing agency, and a partner in a handful of software companies including Mailshake, Narrow, Quuu, and Linktexting.com Between his consulting practice and his software companies, Sujan's goal is to help entrepreneurs and marketers scale their businesses.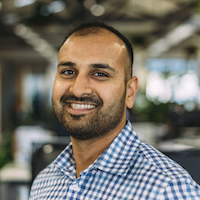 JUMPSTART FREEBIE: Mailshake.com
---
February 22 – PR
>> Get Your Startup in the Headlines during SXSW
Meet the names behind our top news publications in Austin. Receive expert advice on how to get your starup in the headlines during SXSW or throughout the year.
MODERATOR: Dave Manzer, PR Over Coffee
Kelly Jackson, BuiltIn
Laura Lorek, Silicon Hills News
Colin Pope, Austin Business Journal
Lilly Rockwell, Statesman
Brent Wistrom, Austin Inno