Learn to Code: 

Interactive Websites & Programming Fundamentals
If your goal is to become professionally employable as a programmer or web developer, then it would be difficult to make a better choice than learning JavaScript right now. This workshop will teach you a number of useful techniques in how to use JavaScript (& jQuery) to build interactive websites and create immersive web experiences by working on real-world projects. This workshop is geared to those that have no previous experience with JavaScript, giving you the foundation to apply your skills to various applications, as well as the knowledge to successfully enter our Web Development Immersive Program.
---


What You'll Learn:
No matter your existing skill level, by the end of this workshop you will learn:





How to program efficiently in JavaScript using: variables, arrays, objects, etc.








Working with objects and learning to evaluate conditions








Working with functions to create complex code








Interacting with the web browser using jQuery








Working with JSON documents








Interacting with APIs using AJAX, like Google Maps, Instagram, and Twitter





---
Who Should Take this Class?
This workshop is for anyone interested in learning to understand how to program interactive websites using JavaScript. Typically, we find there are three categories of students:





Hobbyist: Come and test the waters and see if working with programming logic and coding is something you enjoy.








Future Web Designer: You want to learn more about JavaScript in order to utilize the power of jQuery (which allows JS to interact with the elements within a web page) and work with API's like Google Maps, Instagram, and Twitter.








Future Web Development Immersive Student: If you are considering becoming a Galvanize Web Development student, you will find this workshop will give you the tools and techniques you are expected to know to enter the program. To learn more about the admission requirements for our Web Development Immersive Program, click here.





---

Tuition Credit
Zero to Web Designer & Javascript Foundations
100% of 1 workshop payment, or 75% of both workshop payments can be used as tuition credit for our Web Development Immersive in the following cities: San Francisco, Seattle, Austin, Boulder, and Fort Collins. For these cities, candidates must enroll in an Immersive that begins within 1 year of the completion of their workshop(s). Candidates can take the workshop in any city.
---


Schedule:
Tuesdays & Thursdays
6:30pm – 8:30pm
_______________________
Week 1: July 19 & 21st
Week 2: July 26th & 28th
Week 3: August 2nd & 4th
Week 4: August 9th & 11th
Week 5: August 16th & 18th
Week 6: August 23rd & 25th
Week 7: August 30th & Sept 1st
Week 8: September 6th & 8th
---
Prerequisites:
Having existing HTML/CSS web development skills will certainly help you understand how to connect JavaScript with a web page and working with jQuery to create advanced interactivity. If you don't feel you have the web skills to design full web pages from scratch, consider taking the Zero to Web Designer workshop before or concurrently with this workshop. 
---
Setup:
• Both Mac and PC laptops are acceptable.
• Bring your laptop and power cable.

---
Meet your Instructor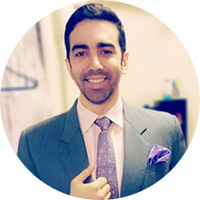 Joshua Hutt
Joshua Hutt is a Senior Software Engineer working at MaxSam Partners, based out of Seattle, WA. He is well versed with and teaching JavaScript and has built a variety of websites, tools, and applications in it. His favorite stack includes Node, Angular, and the Ionic Framework – a stack that shows just how much he loves JavaScript.
---
Questions
If you have questions, or simply want to makes sure that this workshop is for you, please reach out to us at enrollment@galvanize.com


---