Understanding Venture Debt
About this workshop:
Get introduced to Venture Debt and discover how it can impact your growing business. This interactive workshop is a fast-paced mix of lecture and discussion covering the what, when and how of debt. Your moderators, Jennifer Zamudio and Bailey Morrow, will aim to remove the negative connotations around debt and ensure that you leave with an understanding of how it can positively impact your company.
You'll Learn:
What venture debt is and how it can impact businesses
When you should engage with a lender
What are the qualifications for receiving debt
What happens in a downside scenario
What else does SVB offer
Target Audience:
Tech founders
Finance Professionals
Workshop Schedule:
Introduction (5m)
Silicon Valley Bank Introduction (5m)
Defining Venture Debt (10m)
When and How? (10m)
Impacting your business (10m)
Example Scenario (10m)
Questions (10m)
Meet Your Moderators:
Jennifer Zamudio is a Vice President with Silicon Valley Bank and has spent the last decade working with venture backed startup companies in the Bay Area. Her experience ranges in working with early, growth and late stage companies creating unique solutions to help companies and their entreprneurs succeed. She is currently focused on the Enterprise Software space working w/ companies in San Francisco.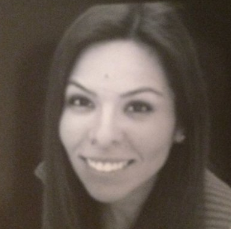 Bailey Morrow is a Vice President focused on opportunities in the Consumer Internet and Enterprise Software space. She has spent the past 4 years banking and lending to venture backed start-ups in the Bay Area. Previously, she worked on SVB's Venture Capital Relationship team where she helped foster relationships between the venture community and SVB. She is a California native and has called Silicon Valley home for the past 11 years.