Galvanize Study Hall Program
The Galvanize Study Hall is an exclusive opportunity for Galvanize Members *only* to ask the hard questions and get insider information from industry leaders at both scaling startups and Fortune 500 companies in the Bay Area once a month.

"For a company to grow really big, it must (a) make something lots of people want, and (b) reach and serve all those people." ~ Paul Graham
Our Product Study Hall serves point A
Our Growth Study Hall serves point B
Our Funding Study Hall is the financial engine that supports both
*This will be a monthly event, consisting of 1 Study Hall per vertical, each month!
---
Study Hall: Growth (focus on Go-To-Market)
with Stefan Heinrich, Product Marketing Manager at YouTube Red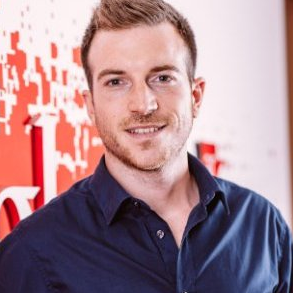 Our next Study Hall on Growth, with a focus on Go-to-market strategy, will be facilitated by Stefan Heinrich, Product Marketing Manager at YouTube Red.
Stefan is YouTube Red's 1st Marketing employee and successfully built the GTM plan & strategy for YouTube Red – YouTube's new premium subscription business. Before driving and launching the global marketing strategy at YouTube Red, Stefan worked at Google for 4 years in various roles including Product Management for a public policy initiative, Acquisition Marketing for AdWords, and as a Performance Marketing Consultant.
Stefan is also a Founder of an Amazon business and has a great deal of digital creative agency experience.
Be ready for…
A thorough explanation of the importance of how Go-To-Market Marketing strategy is crucial to success when launching your product or impactful product changes. Additionally, this session will not only focus on product marketing, but also a discussion on how to research tactics, target market definition, value prop development as well as promote strategies & tactics.
Please bring examples of implemented GTM strategies or ideas for new upcoming launches and be ready to discuss best practices with the group & get feedback.
 **Lunch will be provided**