Galvanize Study Hall Program
The Galvanize Study Hall program is an exclusive opportunity for Galvanize Members to ask the hard questions and get insider information from industry leaders at both scaling startups and Fortune 500 companies in the Seattle Area. It is a safe place to dive into the challenges you're facing today. Submit questions, comments, wins, losses, or topics of conversation you'd like to discuss with a small group of like minded entrepreneurs. The round-table style discussions are led by local domain experts once a month.
"For a company to grow really big, it must (a) make something lots of people want, and (b) reach and serve all those people." ~ Paul Graham
Our Product Study Hall serves point A
Our Growth Study Hall serves point B
Our Funding Study Hall is the financial engine that supports both
*This will be a monthly event, consisting of 1 Study Hall per vertical, each month!
---
 Study Hall: Growth with focus on Community
with Lee Reeves of IBM Global Entrepreneur Program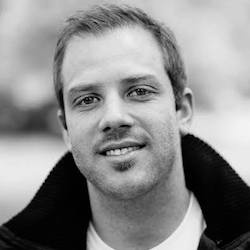 Lee has more than 10 years of experience working in both public and private companies; he graduated with a Bachelor's Degree from the University of Washington in 2009. As Pacific Northwest Community Manager for IBM Global Entrepreneur, Lee's primary function is to help startups achieve growth by facilitating introductions to resources they need in order to grow.  Additionally, Lee oversees partner and member relationships with the Pacific Northwest accelerators and other startup initiatives with the goal of supporting the ecosystem.  
Lee's professional network is diverse, ranging from law firms, manufacturers, commercial distribution partners, angel investors and venture capitalists.  He can help with marketing, marketing strategy, social media marketing, business development, strategic partnerships, and strategic planning.  He can also be of help with fundraising, pitching, investor relations and lots of general startup stuff. 
Lunch will be provided.