How to Map your Service to Engage Your End-Users
About this workshop:
Discover opportunities to improve your business processes by mapping your service. The key to maintain active user acquisition and engagement is to offer your customers a positive experience.
Service Blueprint is a UX mapping tool to analyze the complete flow of a service process.
It is based on a collaborative technique that displays the process functions above and below the line of visibility to the user. All back-stage processes (operational) are documented and aligned to the user experience on the "front-stage".
You'll Learn How To:
Bake UX into your workflow by following a proven, user-centered design framework
Have a broad understanding of the service process by mapping into a clear visual representation
Spot opportunities for improvement
Iterate and discuss changes to the service process before implementing it
Brainstorm collaboratively
Model service processes based on the desired experience for the user/customer.
Target Audience:
Tech founders who want to have a better understanding of their services and customer experience
Product Designers who want to get involved in all the development aspect of a product
Marketing managers who want to find best ways to deeply engage their target audience
Project managers who want have a big picture of all the process surrounding a product
Company executives who want to analyze and improve current processes or plan new ones
Workshop Schedule:
Phase 1: Mapping Out
Intro (10 min)
Map current process as is. Above the line of visibility only (25)
Map process below the line of visibility.  (15)
Brainstorm to iterate the service (10)
Break (5)
Phase 2: Iteration
Intro (5)
Perform the process and iterate your ideas (15)
Map the ideal future state of the service (20)
Make the operational plan (10)
Presentation (5)
Takeaways / QA (5)
Meet Your Instructor:
Misael Leon is a Product Designer with twelve years of experience creating, developing, and designing strong visual concepts and solid software products. He simplifies complex systems by throwing users into the mix through Design Thinking and Human-Centered Design methodologies.
He is part of Nearsoft's UX team and a Product Designer at eFolder's (efolder.net), an award-winning vendor in channel-friendly data backup, business continuity, cloud file sync, and email security services with products like Anchor, Cloudfinder, and DoubleCheck.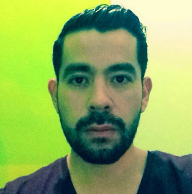 Pre-Requisites:
This workshop can be tailored to the service/product each participating company offers. For better results we need three team members participating from each company. Having an existing product is not mandatory, in this case participants can work on a fictional example.