Monetizing Data
Information is money. A lot of information should mean a lot of money. Unfortunately, most organizations are still struggling with the idea of how to turn data into profit. Everywhere you turn you hear about the benefits of Big Data, how it'll change everything and open a new world of opportunity, yet most companies are sitting on a pile of data they just don't know how to capitalize. So how do you do it?
Join us a for an exciting conversation on why data is the new currency from an industry leader. We appreciate our venue partner, Alpha UX, for hosting us in their amazing space!
Schedule:
6:30 pm – Doors open, food/drinks & NETWORKING
6:50 pm – Announcements
7:00 pm – Talks Start
8:00 pm – Networking
8:30 PM – Closing Time
Meet your speaker:  Ashwini Anburajan, Founder & CEO of Social Data Collective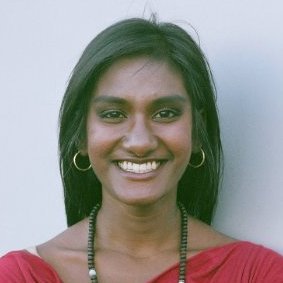 Ashwini Anburajan's expertise is in large-scale network development, social analytics and data aggregation, and content strategy. She has proven experience re-vamping existing products and scaling them quickly, launching new networks and programs, creating cutting edge thought leadership and advising some of the largest names in media on their social publishing strategy including USA Today, New York Times, Hearst & CondeNast. Ashwini maintains an international network of publisher contacts and has closed business deals with the largest media companies both in the U.S. and globally.