Abstract
This meetup showcases how one can analyze the historical time series data, captured on the IBM Watson IoT platform, in a Jupyter Notebook using SparkSQL and Pandas DataFrames. In addition, to using the pre-installed matplotlib library to visualize results.
*This course is geared towards an introduction-intermediate audience covering the following:
Introduction to Spark
Section 1
==========
What is Spark
Build an Apache Spark Application
Working with Pair RDD
Working with DataFrames
Monitoring Spark Applications
Spark Streaming
Advanced Spark
Spark Machine Learning
Section 2
==========
Hands on- How to build Spark application using Notebook in Bluemix
Agenda
Overview
Ingredients
Recipes to enhance Analytics in IBM Watson IoT Platform
Introduction
Create a Node-RED Application
Create a 

Spark

 SQL DataFrame
Create a Pandas DataFrame
Visualize Temperature Readings
Operations related to Maximum temperature
Operations related to Average temperature
Conclusion and the Road Ahead
Speaker's Bio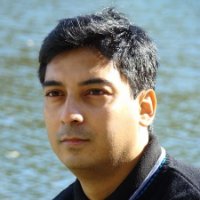 =========
Saswata Sengupta is an Open Source Technical Evangelist for IBM Big data and Analytics group. He is a data science enthusiast and has involved IBM Data Science and Watson Cognitive solution. He has been working with Big Data Technologies for the past 4 years developing analytical solutions using Hadoop, Hive, Spark, Storm, Kafka and Elastic Search. He comes from an enterprise data warehouse and business intelligence building several large-scale data warehouse, ETL and Business Intelligence solution.
Saswata holds a Masters from the University of Wales and enjoys reading, hiking, and CrossFit.