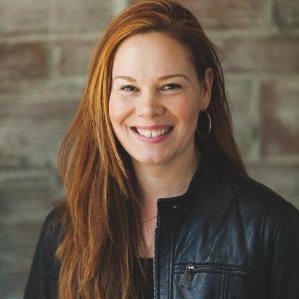 Gain more knowledge through Galvanize Mento Hours with Kristin Smith:
---
Expertise: 
Data-driven decisions, operations, product management, navigating ambiguity
Background:
Kristin Toth Smith is currently the COO of Dolly, an app that connects people needing things lifted and moved with pickup truck owners who can do just that.  Kristin's career is marked by her ability to lead and grow companies. As CEO of Code Fellows, she took the coding educational company through a rapid growth and expansion phase to multiple markets. As VP of Operations and Supply Chain at zulily, she led the creation of the operations and logistics infrastructure of the company from early, outsourced days through expansion, insourcing, massive scaling, optimization and IPO. In executive positions at Amazon.com, she led the teams that, amongst other things, created same day delivery, make-on-demand capabilities, and Amazon Cloud Drive and Cloud Player.
She holds Bachelor's and Master's degrees in Industrial Engineering and Operations Research from the Tauber Institute for Global Operations at the University of Michigan, a Master's degree in Civil and Environmental Engineering from MIT, and a Master's degree in Business Administration from MIT's Sloan School of Management through the Leaders for Global Operations program.
Kristin is an active volunteer, serving on academic and non-profit boards including the University of Michigan's Center for Entrepreneurship and Ada Developers Academy. She has been a mentor at TechStars, Prota Ventures and on the boards of advisors for several startup companies. In addition, she is a contributor to Women in Tech: Take Your Career to the Next Level with Practical Advice and Inspiring Stories. Kristin lives outside of Seattle, and during her spare time, she enjoys taking advantage of the nearby lake, most recently learning to wake surf. When it's too cold for the lake, she can often be found snow skiing.
About Galvanize Mentor Hours
Exlusively for Galvanize members, Mentor Hours gives entrepreneurs and technologists the opportunity to engage with industry experts and entrepreneurs on topics ranging from fundraising, sales, marketing, product, legal, finance, and more. Members bring 1-3 challenges or specific questions and get practical, hands-on advice.