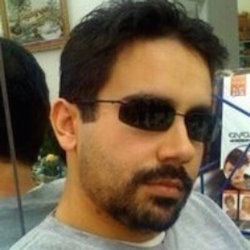 Gain more knowledge through Galvanize Mentor Hours with Keith Casey:

---
Expertise: Software Development, Product Management, and Tech Marketing


Background:
Keith works at Okta in cloud security managing technical marketing, beta programs, coding and documentation. Formerly he served as the Director of Product for Clarify.io working to make APIs easier, more consistent, and solve real world problems. Previously, as a Developer Evangelist at Twilio, he worked to get good technology into the hands of good people to do great things. In his spare time, he works to build and support the Austin technology community, blogs at CaseySoftware.com and is fascinated by monkeys. He is also a co-author of "A Practical Approach to API Design" from Leanpub.


---
About Galvanize Mentor Hours
Exclusively for Galvanize members: Mentor Hours gives entrepreneurs and technologists the opportunity to engage with industry experts and entrepreneurs on topics ranging from fundraising, sales, marketing, product, legal, finance, and more. Members bring 1-3 challenges or specific questions and get practical, hands-on advice. Failure to attend mentor sessions will be tracked and a strike policy is applied.