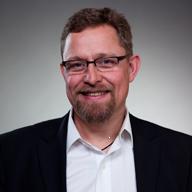 Gain more knowledge through Galvanize Mentor Hours with Geir Hansen:
---
Expertise: Banking, Venture Lending, Financing Technology Companies
Geir Hansen is a Managing Director in Silicon Valley Bank's Seattle office, with a specific focus on serving emerging technology companies.
Hansen has been a commercial banker since 1993 and joined Silicon Valley Bank in 1996. Prior to his banking career, he spent five years as a securities analyst with a Seattle-based investment firm.
Hansen currently serves on the Alliance of Angel's Screening Committee and is the Treasurer of the Board of Trustees for Hamlin Robinson School, a school focused on the unique needs of students with dyslexia and other language-based learning differences.
Hansen has in the past served on the board of the Northwest Entrepreneur Network and also served as a member of NWEN's First Look Forum, Breakfast Buzz, and Board Development committees.He also volunteered his time as Secretary of the Northwest Chapter of The MIT Enterprise Forum and Vice Chair of the chapter's MIT Venture Lab.
Hansen earned a bachelor's degree in business administration from Pacific Lutheran University in Tacoma, Washington, and holds a master's
About Galvanize Mentor Hours
Exlusively for Galvanize members, Mentor Hours gives entrepreneurs and technologists the opportunity to engage with industry experts and entrepreneurs on topics ranging from fundraising, sales, marketing, product, legal, finance, and more. Members bring 1-3 challenges or specific questions and get practical, hands-on advice.