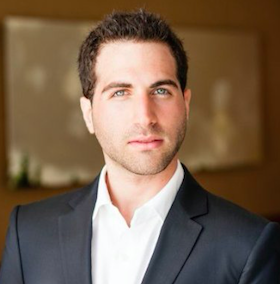 Gain more knowledge through Galvanize Experts with Nir Kaldero, Director of Data Science, Head of Galvanize Experts at Galvanize Inc.
---
Background: 
Nir Kaldero is the Director of Science and the Head of Galvanize Experts. As a Principal Data Scientist and Economist, Nir is experienced in leading teams to deliver industry applications and creating value. He headed off our Data Science and Full Stack Expert Services provided to startups and large scale companies. Nir serves as a faculty member of the Masters of Engineering in Big Data Program at GalvanizeU. Before joining Galvanize, Nir was the Lead Instructor for Data Science at General Assembly, a Scholar in the Economics Department at the University of California, Berkeley, and an independent data science consultant. Nir completed Ph.D. coursework in Economics, with application to Industrial Organizations, Finance and Marketing at the University of California, Berkeley, and holds a BA in Economics and Business Administration from the IDC Herzliya, Israel.
Expertise: 
Business Analytics, Machine Learning, Data Science
About Galvanize Experts:
Galvanize Experts is the expert services arm of Galvanize. We perform different types of data science and full-stack projects with an option for full placement. Each project is supervised by Galvanize faculty and supported by a team of experts, practitioners, and developers.
Special thanks to our partner, Pivotal, for hosting this informative event.