Join us on Livestream, starting at 3/30 at 6:30 pm PT. Link to access: http://www.cognitivebuilder.com/livestream/
Galvanize is proud to host managers of Data Engineering, Data Science, and Analytics for deep-dive talks into using data at Netflix and Clover Health. Each speaker will deliver individual talks and come together in a small panel format to discuss industry trends and future movement. Bring your questions! We'll save plenty of time for you to interact with the speakers.
Presentation 1: Making (Non)Sense with Data and Products with Eli Bressert, Manager – Data Engineering & Analytics at Netflix
About the Talk:
Is Data Science needed to make their product simply pop with amazingness? Many execs and decision makers wrestle with this question all the time. To make matters worse: what kind of data science is the right kind to get the job done? Artificial intelligence vs. analytics – which is it? In this talk I will map out what kind of data science is the right kind for you. The answer is simpler than you'd think.
About the Speaker: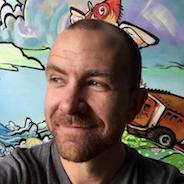 Eli Bressert loves big ideas and putting them into action by connecting the impossible. He manages the Growth and Messaging Analytics team at Netflix to help usher Netflix into the future on a global scale. Prior to Netflix Eli headed Data Labs at Stitch Fix where his team researched exponential technologies and methodologies for data science initiatives.
Eli has an astronomically biased history where he obtained his PhD in astrophysics, produced media-quality visualizations for space telescopes at the Harvard-Smithsonian Institute for Astrophysics, and developed new models on star formation. He is a mentor to Singularity University and author of the NumPy & SciPy O'Reilly book.
Presentation 2: Working with Health Care Data is Hard with Otis Anderson, Director of Data Science/Analytics at Clover Health
About the Talk:
Counting basic things in Health Care is different. There is a lot of "stupid" legacy data out there that needs additional attention/reworking. You need at least two data models to get started counting the basic outcomes in your health care data. One for the administrative events that contain your information, one for the real world events that you are trying to count. Having normalized data models from your software saves a lot of work and brittleness in regular web software. Having to do inferential work to get your basic business objects going increases the surface area of data science across your stack.
Otis Anderson is an expert in the field of Data Science and Analytics and will work through real world data and show examples of how to work through these challenges with data in Health Care.
About the Speaker: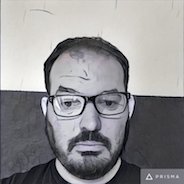 Otis Anderson is the Director of Data Science/Analytics at Clover Health, where he works to build better health insurance based off improving health outcomes through data applications. Before working at Clover Health, Otis has worked in product analytics and data science at Yammer and Microsoft. Otis grew up in the foothills of California. Should one wish to avoid live tweeting of Giants games, one should not follow him.
About the Moderator: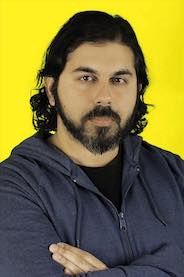 Kanishk Priyadarshi captains the national AI App Engineering team for IBM. He leads the IBM Watson AI and Data Platforms practice for the West Coast out of Silicon Valley.
Agenda:
6:00pm – Doors open, networking, light refreshments
6:30pm – Introduction to presentations with Kanishk Priyadarshi
6:45pm – Presentation 1: Making (Non)Sense with Data and Products with Eli Bressert
7:15pm – Presentation 2: Working with Health Care Data is Hard with Otis Anderson
7:45pm – Panel discussion and open Q&A
8:15pm – Networking and conclusion
Prerequisites:
These talks are targeted at more of an intermediate level, but advanced data scientists are welcome as we can go as deep as they like.
What to Bring:
Nothing special required.
About our Co-Sponsors:
IBM will provide food and drink for this event.
Galvanize is the premiere dynamic learning community for technology. With campuses located in booming technology sectors throughout the country, Galvanize provides a community for each the following:
Education – part-time and full-time training in web development, data science, and data engineering
Workspace – whether you're a freelancer, startup, or established business, we provide beautiful spaces with a community dedicated to support your company's growth
Networking – events in the tech industry happen constantly in our campuses, ranging from popular Meetups to multi-day international conferences
To learn more about Galvanize, visit galvanize.com.